At the Kenyan coast, there are two divergent worlds.
One is the lavish realm of the drug lords who wield a lot of power in politics and business.
They are corrupt individuals who use violent means to silence rivals, security agencies and judicial officials to protect their drug trafficking empires.
The other domain belongs to a hopeless group that clings to existence in abject poverty: a large section of the country's youth who are wasting away in the prime of their lives due to drug abuse.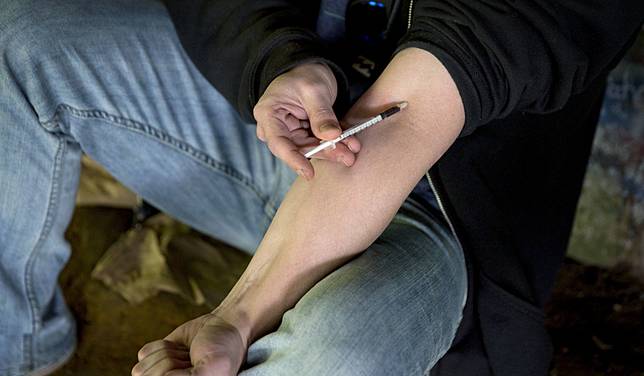 The notoriously dangerous drug barons supply the drugs in the coastal towns of Mombasa, Kilifi and Kwale.
Some of the young people are now members of criminal gangs with addicts, financing their lifestyle through muggings; others idle their time away on the Kenyan coastline.
In August, a wave of crime hit the coastal region, impelling the government to launch a crackdown on gangs and drug lords.
This action coincided with the sentencing in New York of Kenyan drug kingpin Baktash Akasha to a 25-year prison term. Baktash's brother, Ibrahim, who has pleaded guilty to charges of trafficking drugs to the United States, is to be sentenced in November.
Documents related to the Akasha brothers' cases, filed in a District Court in New York state, give a rare glimpse into how Asian countries such as China, India, Pakistan, Afghanistan and Iran may be fuelling the drug-abuse crisis on the Kenyan coast and in other African cities such as Lagos in Nigeria, Cape Town in Johannesburg and Pretoria in South Africa.
The case reveals how the Akasha crime family's trafficking gang sourced from China "precursor" chemicals for illicit drug production.
A court document showed that a Chinese drug dealer named Martin Hong sold the precursor chemical abba to the Akashas for over three years, even when they were on bail awaiting extradition to the US.
The drug dealers used abba to make Mandrax or methaqualone " a controlled substance which can be taken as a sedative to induce sleep but can be highly addictive.
The evidence adduced in the New York court indicated that around June or July of 2014, Baktash Akasha arranged for Hong to travel from China to the coastal Kenyan city of Mombasa for a meeting.
At the meeting, the Akashas offered to pay Hong US$40,000 for each tonne of abba he could procure for them and an additional US$30,000 per tonne if he would work for the Akasha Organisation exclusively.
Over the next three years, Hong provided the Akasha Organisation with about 10 tonnes of abba.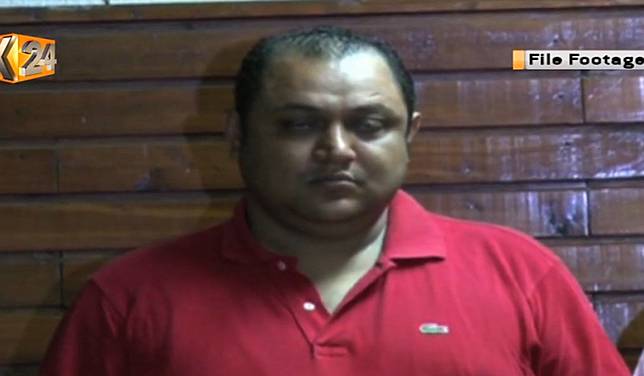 Documents seized by law enforcement authorities during a search of Baktash's home after his arrest reflected that Hong had sent abba to the crime family, the court was told.
The case sheds light on how as trade between Africa and Asian countries expand, China and other countries are playing major roles in transforming Africa into a pivotal player in the global drug trade.
Security experts say Afghanistan, Iran and Pakistan are the main sources of heroin, a highly addictive drug made from the seed pod of the opium poppy plant, smuggled into most African countries.
Then precursor chemicals, which get diverted for the illicit manufacture of synthetic opioids or heroin, are sneaked into African countries from China and India.
On the other hand, cocaine from South American countries such as Colombia and Bolivia is trafficked through Africa, and especially via East, West and North Africa, en route to lucrative markets in Europe.
But trade is not as prominent in cocaine as in heroin, according to security experts that track narcotics trafficking trends.
Hamisi Massa, the head of Kenya's Anti-Narcotics Unit, said China and India were the main sources of precursor chemicals used to illicitly make drugs and especially of Mandrax, abba and ephedrine.
This situation has occurred despite a United Nations treaty requiring countries to take stringent measures to curb the criminal distribution of these chemicals.
Drug traffickers such as the Akasha brothers would use the chemicals to secretly mass produce synthetic drugs at laboratories they had set up in South Africa, Zimbabwe, Kenya, Tanzania, Congo, Burundi and Mozambique.
Once the drugs were made, they would be moved by private yachts and through unpoliced ports, according to security experts in Kenya.
Analysts say a lack of regulatory oversight has created favourable conditions for the mass production and exportation of synthetic opioids and other chemicals between the Asian countries and Africa.
Despite Beijing's effort to curb the narcotics trade with strict regulations and punishment such as the death penalty, China has emerged over the years as a key source of precursor chemicals for the African drug lords.
Illicit labs in China ship the substances to foreign drug markets, especially those in Africa, for synthetic drug production.
Drug abuse remains a major global issue with 35 million people worldwide suffering from related disorders and requiring treatment services, according to the World Drug Report, released in late June by the United Nations Office on Drugs and Crime.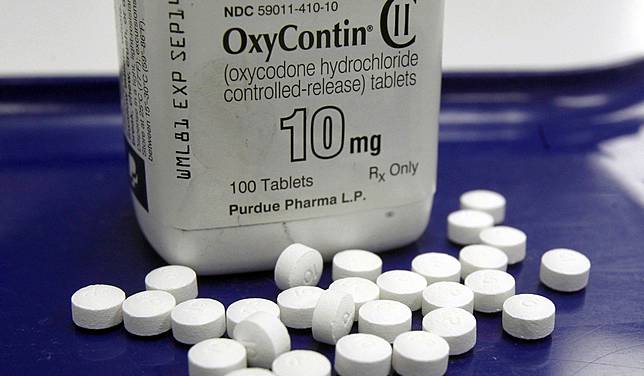 The report put the number of opioid users at 53 million, up 56 per cent from previous estimates, adding that opioids were responsible for two-thirds of 585,000 deaths from drug use in 2017.
The UN report said while fentanyl and its analogues remain at the centre of the synthetic opioid crisis in North America, "Africa is experiencing a crisis of another synthetic opioid, tramadol."
"Global seizures of tramadol jumped from less than 10 kilograms in 2010 to almost 9 tonnes in 2013 and reached a record high of 125 tonnes in 2017," the report said.
Kenyan-based Security Advisory Services consultant Andrew Franklin said India is a huge source of tramadol " a form of opioid " which has spread all over Nigeria and is readily available over the counter in Kenya.
He said most precursors are used to make fentanyl, which is synthetic heroin. But the East African region is not a target market for the dangerous opioid because its low income levels make the drug prohibitively expensive.
"This is a secondary market; the heroin use in Kenya has skyrocketed in the last few years, but it is not a primary market for the drug. People have no money," Franklin said.
However, as you move into the southern Africa ports of Mozambique, he added, the heroin business is thriving because of its proximity to South Africa where incomes are higher. From Mozambique, the drugs get smuggled into South Africa, where many people can afford to buy heroin.
Franklin, a former US Marine, said although South Africa has very strict drug control laws, heroin usage is high.
South Africa also has many ports and an advanced transport network covering most of Southern and Central Africa that make distributing the drugs easy, Franklin said.
But India may be fuelling the problem more.
"Unlike China, India does not have the controls and as a result, you have many pharmaceutical companies producing vast amounts of drugs that get diverted into the black market," Franklin said.
"As you walk into a chemist here in Nairobi, you can buy a Tramadol for US$1 a tablet."
His view is supported by Peter Gastrow, a senior adviser to the Global Initiative Against Transnational Organized Crime.
In India, Gastrow said, there is evidence that the country remains an essential source for the importation of precursor chemicals such as ephedrine, which is used to make methamphetamine, and methaqualone, a synthetic drug that is a central nervous system depressant.
While China in the past has been the source of some precursor chemicals for drugs such as methaqualone in Africa, "we have no evidence that it remains a key source for such precursors", Gastrow said.
This lack of proof could be attributed to China's increased tightening of national controls and its crackdown on companies suspected of diverting the chemicals into the drug underworld.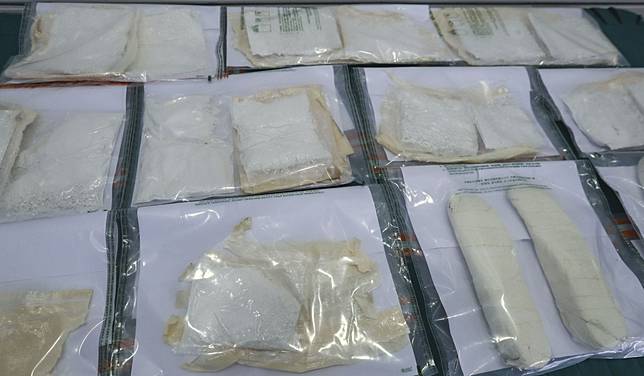 According to the International Narcotics Control Board, China reported having stopped 171 shipments totalling 67,500 tonnes of precursor chemicals in 2017.
In the same year, Beijing said it had investigated 14,000 companies over suspected roles in chemicals diversion.
And in April this year, the China National Narcotics Control Commission announced it would ban all variants of the illegal synthetic opioid fentanyl, a powerful painkiller believed to be driving a surge in addiction cases in the US and parts of Africa.
This clampdown followed a pledge made by Chinese President Xi Jinping to US President Donald Trump during the countries' trade talks last December.
The International Narcotics Control Board reported last year that trafficking in precursors was widespread on the African continent with Benin, Mozambique, Nigeria, South Africa and Zambia all involved in precursor-related incidents.
The report noted that the most-seized substance was ephedrine, in both its raw and prepared forms.
With controls tightening at ports of entry along traditional European drug trafficking routes, South Africa, East Africa and West Africa have become new hotspots for raw or manufactured drugs.
Massa, the head of Kenya's Anti-Narcotics Unit, said most of the drug seizures in the East African region have their port of origin in Pakistan. "You know all heroin is from Asia … Afghanistan, Pakistan and Iran," he said.
Pakistan ranks highly as a drug trafficking route since it shares a long porous border with Afghanistan, which supplies more than 80 per cent of the world's illicit opium that is refined to make different forms of heroin.
Gastrow, who is based in Cape Town, South Africa, said heroin was the most prominent drug smuggled through Eastern African countries en route to more lucrative markets such as Europe.
He said the poppy plant was farmed in Afghanistan, from which the opium paste would be transported to Pakistan and refined into heroin before it would be shipped south by wooden sailing dhows to the East African coast.
"Small vessels tend to load the dhows in various locations along the Makran coast in Southern Pakistan and at spots along the southeastern coast of Iran, such as the vicinity of Chabahar port," said Gastrow, who co-wrote the anti-narcotics unit's research report on the Eastern African coast heroin trade.
"The heroin tends to be offloaded onto small boats in numerous small coves and bays along the coast of Somalia, Kenya, Tanzania and Mozambique," he said.
Between 20 and 40 tonnes of heroin are trafficked through East Africa annually and there are indications the amount may be higher, according to Gastrow.
Experts say Africa's security agencies and governments must take some blame for the narcotics menace. Seizures by law enforcement of narcotic drugs in East African countries have been insignificant, particularly concerning heroin and cocaine.
"Many law enforcement officers, judges, and border control officers have been weak and compromised through bribery and corruption," Gastrow said.
"Political leadership (in Africa) on this issue has been weak."
Copyright (c) 2019. South China Morning Post Publishers Ltd. All rights reserved.
Artikel Asli